Keep Your Commercial Kitchen Running Smoothly
Commercial restaurant, pizza oven repair Service near me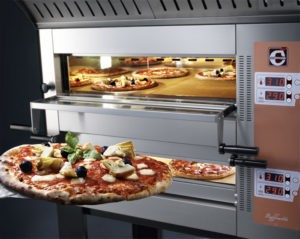 Branded fast food is an ideal solution for a business that is focused on rapid profitability. Special equipment must be used during the cooking process. If you order a pizza oven repair in time, visitors constantly arrive at the institution. As a result, customers often can't explain why they like the taste of ready-made dishes so much.
Usually, equipment in such organizations is used very intensively, which is why it wears out. Not always the damage is irreparable. If repairs are possible, you need to act in a certain way. 
Repair pizza ovens in Edmonton and the Edmonton area. Professional, prompt repair of pizza ovens is the specialty of our service center. 
Since pizza is one of the most common dishes in fast food places, ovens for its preparation are very popular. However, incorrect or too frequent operation of the furnace leads to its failure. Service center "GoTech Appliance repairs" performs warranty and post-warranty service and repair of pizza ovens in Edmonton and the region. You can consult with one of our specialists by phone and order the departure of the master directly to your company
Repair the pizza oven, trust the professionals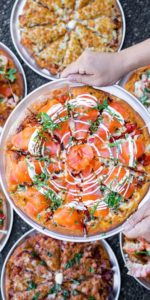 Repair of a pizza oven should be trusted only by real competent specialists who guarantee high quality of work and will help to eliminate the malfunction of a pizza oven in the shortest possible time and low cost. After providing repair work by our specialists, your pizza oven will please for a long time! We employ only qualified specialists. Every customer is important to us. We specialize in the maintenance and repair of pizza ovens.
Our company provides repair of pizza ovens in pizzerias, cafes, bars, restaurants and manufacturing enterprises. During the huge years of our active activity, the company has successfully repaired more than a hundred pizza ovens that suffered from various problems and malfunctions, but the team of our specialists is able to perform repairs of various levels of complexity, which proves the professionalism of the masters and allows you to perform repair and maintenance of pizza ovens with the highest quality and high durability.
Repair of a pizza oven requires a careful approach since the design of a pizza oven is quite technological — it requires employees with extensive experience, deep knowledge, and a huge range of spare parts. Our company employs specialists in the highest category with extensive experience.
Since the design and maintenance of a pizza oven can vary greatly depending on the model, we have an individual approach to each type of equipment. With years of experience, we know the weaknesses of individual pizza oven models and how to fix them. To find out more about the oven model you are interested in, call us right now at +1 (780) 994-4333
You can also leave your contact information, and we will contact you as soon as possible.
The main problems when operating a pizza oven
Pizza ovens, unlike conventional ones, require compliance with higher temperature conditions, when cooking pizza, the oven is heated to a temperature of 250°C, which leads to a faster failure of their heating units. Pizza ovens can run on gas, solid fuel, or electricity. The latter is more convenient to use but usually requires more thorough and expensive maintenance.
Our company offers diagnostics and repair of pizza ovens in Edmonton of all types. This service may be necessary if:
the temperature controller does not set the temperature;
one of the cameras does not bake well or does not start;
pizza oven shows incorrect temperature;
broken door hinges;
constant extraneous clicks.
Low temperature. If the temperature in the oven is lower than it is supposed to be, the problem might be a non-operational thermostat. Contact Gotech professionals to fix it.
The burner is overheated. The problem may be in a defective switch. Gotech experts can effortlessly solve that.
The oven is cooking food unevenly. The wrong installation of thermostats may produce wrong temperatures and produces the food unevenly cooked. Our experts know how to resolve the issue.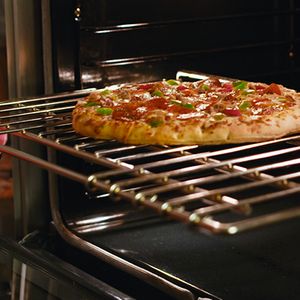 Unlit pilot light. When your pilot light does not stay lit, the problem may be in an out-of-run safety valve or a defective thermocouple. Our technicians know how to get your gas oven under control. 
The pilot light won't unlit. The problem may be caused by a defective switch.
The oven is not heating up. You need to contact our technicians at Gotech to replace heating elements.
The stove is not turning on. If your stove is not heating properly, you may check the plug. Access each burner separately to check if they are not defective. If it is of no help, our specialists have a better idea of what to do. They will solve this problem quickly. 
Repair of pizza ovens of various brands is not a problem for us
We perform various types of repairs that our customers face:
Replacing the emergency thermostat
Replacing the temperature sensor
Replacing door hinges
Replacing the power button
Replacing the capacitor
Replacing the controller
Replacement of starters
Replacing the solid state relay
Replacing the thermostat
Replacing heating elements
Repair of control modules
And other services
Only experienced and professional craftsmen
The headquarters of our company consists only of qualified specialists who are able to repair pizza ovens, as well as refrigeration and heating equipment of any level, at the most convenient time for You!
Our employees will perform repairs of various complexity that you can expect:
Calling qualified specialists is a guarantee of quality!We also offer installation and connection of pizza ovens by qualified specialists.
The departure of the master is carried out by Edmonton and Edmonton area.