We Repair Jenn-Air Appliances The Right Way in Edmonton

Jenn-Air Appliance Repair Edmonton. It is difficult to overestimate the role of house appliances in our lives. Every person wants to invest in the best and professional technique as they are about to serve for a long time. At the same time, wear and tear is an absolutely ordinary situation for all household appliances. The question is where to find a professional team that you can trust. If you are reading this, you have already found it!
Additionally, for further information about our services, please visit  Appliance Repair Edmonton – GoTech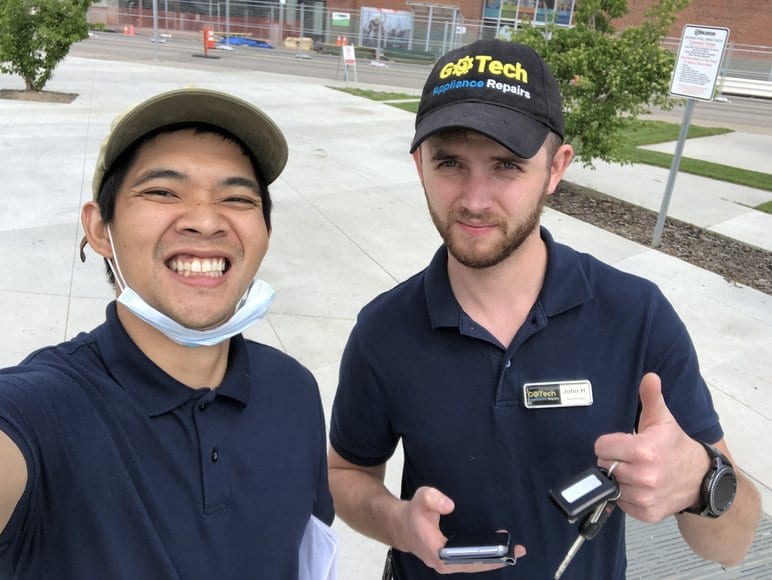 In this video, You can see how our team Repairing Jenn Air Appliance in Edmonton
Jenn-Air Refrigerator, Fridge Appliance Repair Edmonton
Jenn-Air Stove & Oven Appliance Repair Edmonton
Jenn-Air Dishwasher Appliance Repair - Edmonton
Jenn-Air Dryer Appliance Repair - Edmonton
Jenn-Air Washer Appliance Repair Edmonton
GoTech Appliance Repairs – Edmonton
Jenn Air Appliance Repair Service
Edmonton  (780) 994-4333
Established Company 
Jenn-Air Appliance Repair Edmonton
Technicians available for same-day or next-day service
Professional technicians trained by manufacturer standards
Service provided: Edmonton, Calgary, Sherwood Park,
St. Albert, Stony Plain, Spruce Grove, Leduc, Beaumont, Fort Saskatchewan, Morinville, and Surrounding Areas
Most Common Error Codes For Jenn Air Appliances
Jenn Air Range/Stove/Oven fault codes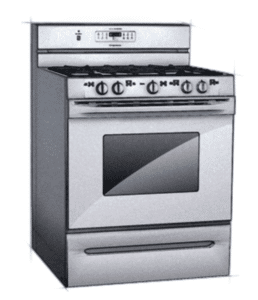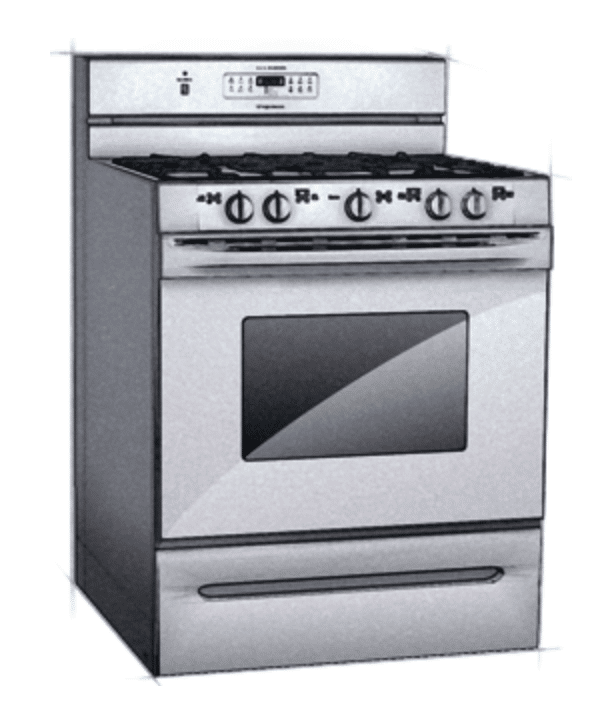 F0 – A button on the touchpad is either stuck or short-circuited
F1 – A button on the touchpad is either stuck or short-circuited
F1 – A "watchdog" circuit on the clock assembly control board is sensing a problem
F2 – The oven is getting too hot
F3, F4 – The oven temperature sensor is either short-circuited or doesn't have any continuity
F5 – The manufacturer has assigned this error or fault code to indicate a possible problem with either the touch pad or clock assembly, either of which may need to be replaced. 
F6 – There is a problem with the voltage being supplied to the appliance
F7 – A button on the touchpad is either stuck or short-circuited
F8 – The clock assembly can no longer convert analog sensor input
F9 – The oven door is not latching for the self-clean cycle
Jenn Air Dishwasher Error Codes
1-1 or F1E1 – Stuck relay on the electronic control board
1-2 or F1E2 – Defective electronic control board
2-1 or F2E1 – Stuck button on the user interface control
3-1 or F3E1 – Thermistor/OWI sensor failure 
3-2 or F3E2 – Shorted thermistor/OWI sensor
3-3 or F3E3 – OWI failed to calibrate or the drain hose check valve failed, allowing dirty water to backflow into the dishwasher
4-4 or F4E4 – Communication error between the electronic control board and the circulation pump motor
5-1 or F5E1 – Door switch failure
5-2 or F5E2 – Control detects door not opening
6-1 or F6E1 – Won't fill
6-2 or F6E2 – Water inlet valve failure
6-3 or F6E3 – Suds or air are in the water pump
6-4 or F6E4 – The float switch is open
6-7 or F6E7 – Flow Meter failure
6-8 or F6E8 – Water softener regeneration valve failure
7-1 or F7E1 – Heating element doesn't work
7-2 or F7E2 – Heating element won't shut off
8-1 or F8E1 – Slow drain
8-2 or F8E2 – Drain pump electrical problem
8-4 of F8E4 – Drain pump motor failure
9-1 or F9E1 – Electronic control board can't detect the position of the diverter disc
9-2 or F9E2 – Diverter motor is stuck on
9-3 or F9E3 – Diverter disc is missing
9-4 or F9E4 – Lower spray arm error
10-1 or FAE1 – Detergent dispenser failure

10-3 or FAE3 – Drying fan failure
Recent Customer Reviews in Edmonton
Sep 5, 2021
Right to Repair!
My Dacor oven was not heating properly. The baking element was not working. So, I went through numerous Youtube videos and repairs guides thinking it could be a quick fix. I tried the two easy fixes that I was capable of, but they did not work and I knew I needed a professional! I get right irritated when I am told the part I need is discontinued or the repairman does my same YouTube fixes and states "there is nothing more I can do, you need to buy a new appliance". Not so at GoTech! John is an electrician by trade so he can "see" your appliance differently, he spotted a short on my motherboard, whipped out a small replacement part, soldered it on, and "Viola" my oven works! Now John explained in great detail that yes the motherboard in my oven is discontinued, and he cannot guarantee his electrician genius will do the trick, but the cost of him giving it a try far outweighed me buying a new oven. Besides being a smart technician, problem-solving above and beyond what he needed to do, he is a wonderful human being and a great conversationalist! I took many business cards to hand out to friends!
Aug 8, 2021
Service on Maytag refrigerator
Diagnosis and replacement of the defective part was done quickly. Repairman was at my house within 24 hours, arrived on time, and repairs were finished in about an hour.
Aug 7, 2021
Great service
I was able to book a same day appointment, the technician (John) was very professional and explained the repair and costs in detail. They had the repair part and my appliance was fixed that day. Quick, and professional service, thank you so much.
Aug 5, 2021
John showed up at the scheduled time and was a complete professional and extremely helpful with our questions. We discussed our future plans for appliance
replacements and he offered some good suggestions which we will keep in mind when making our future purchases.
Aug 4, 2021
My Whirlpool fridge was running constantly. John skillfully diagnosed the problem, described in detail how the system should work, and explained which part needed replacing. He was also honest when it came to keeping the current fridge vs buying a new one. I would highly recommend GoTech and John to anyone requiring their appliance serviced.
Do You Have A Broken Jenn Air Appliance in Edmonton ?
Pick Up The Phone And Call Us!