Leading Edmonton Appliance Repair Company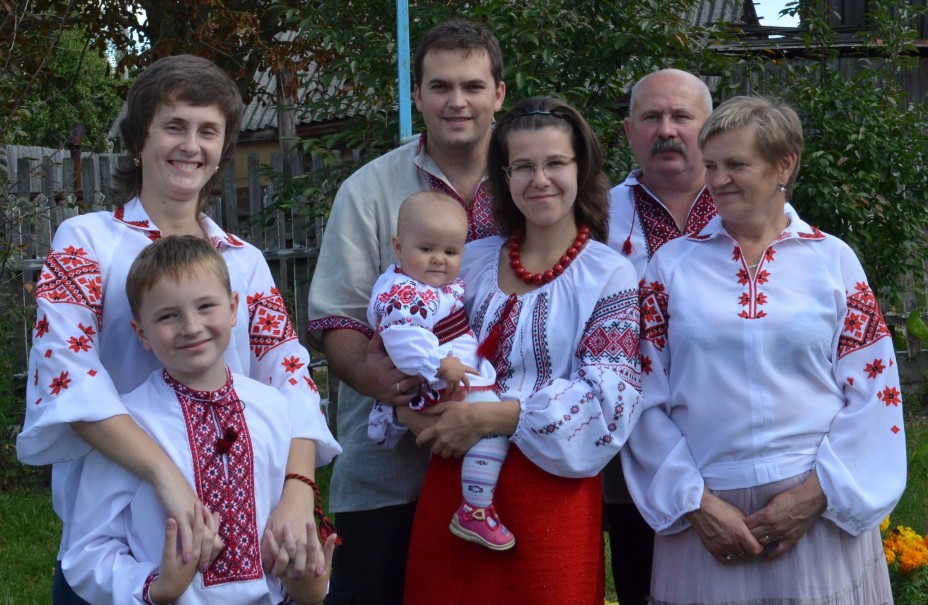 Our family story begins in the early 1980's  when our grandfather (dido) convinced our families to start a new adventure and move from Ukraine to Canada. Our dido had heard from relatives that Canada was the centre for building new opportunities for future generations while still maintaining strong roots within the Ukrainian community. With that said, our family made the journey to Canada and arrived in Alberta. Upon arrival the Canadian community welcomed us with open arms and helped us build a strong foundation to grow our families. As they continued to integrate within the Canadian lifestyle, they were determined to contribute and make a success of any opportunity given. In addition to helping within the community, dido and his sons started to offer their skills of repairing malfunctioning appliances to anyone in need of service. Thus, their strong work ethic, commitment to finding a solution, and treating their customers as family was their key to success. Furthermore, these same principles allowed them build trust with their customers and to thrive in Canada. As the company grew, the most important factor to our continued success has been keeping our Ukrainian values alive and instilling them in our team.
Our customers trust us for our expert and honest opinion, because they know we treat every job as if we were helping our own family. Thus, when we hire team members to represent our company, whether they are answering the phone or working within your home, they must be reliable, be motivated to do their job with diligence and continue to build trust.
When we provide services to our clients, we go beyond just a diagnostic. Our service calls encompass diagnostic and/or repairs, sharing maintenance tips and any helpful advice in the proper function of your home appliance.
In conclusion, our family values define our business and we value your business, because it is only with the support of the Canadian community that we have been able to continue to provide our services throughout all these years.
Client Testimonials Working With Our Company
Sep 10, 2023
Fridge repair
Just had our refrigerator looked at by such a delightful young technician, John H. So pleasant, courteous and knowledgeable. Appreciated his honesty and time he took to explain everything to me. I would definitely recommend this company to anyone.
Sep 5, 2021
Right to Repair!
My Dacor oven was not heating properly. The baking element was not working. So, I went through numerous Youtube videos and repairs guides thinking it could be a quick fix. I tried the two easy fixes that I was capable of, but they did not work and I knew I needed a professional! I get right irritated when I am told the part I need is discontinued or the repairman does my same YouTube fixes and states "there is nothing more I can do, you need to buy a new appliance". Not so at GoTech! John is an electrician by trade so he can "see" your appliance differently, he spotted a short on my motherboard, whipped out a small replacement part, soldered it on, and "Viola" my oven works! Now John explained in great detail that yes the motherboard in my oven is discontinued, and he cannot guarantee his electrician genius will do the trick, but the cost of him giving it a try far outweighed me buying a new oven. Besides being a smart technician, problem-solving above and beyond what he needed to do, he is a wonderful human being and a great conversationalist! I took many business cards to hand out to friends!
Aug 8, 2021
Service on Maytag refrigerator
Diagnosis and replacement of the defective part was done quickly. Repairman was at my house within 24 hours, arrived on time, and repairs were finished in about an hour.
Aug 7, 2021
Great service
I was able to book a same day appointment, the technician (John) was very professional and explained the repair and costs in detail. They had the repair part and my appliance was fixed that day. Quick, and professional service, thank you so much.
Aug 5, 2021
John showed up at the scheduled time and was a complete professional and extremely helpful with our questions. We discussed our future plans for appliance
replacements and he offered some good suggestions which we will keep in mind when making our future purchases.