A deep fryer is a device for frying a product placed in a preheated deep fryer. But only a few chefs understand how this simple and practical device is sensitive to proper care and maintenance. Fat spoils the insulation of wires quickly and irreparably further provokes the failure of the thermostat. Repairing a deep fryer in Edmonton after a well-performed diagnosis usually comes down to dealing with standard breakdowns. Among them are often found: failures of temperature sensors and thermoregulators. This is evidenced by the increased cooking time.
A darkening or bitter taste indicates the presence of high temperatures inside the bath. If the equipment does not heat, you need to check the electrical circuit, and if it is serviceable, you need to check the thermostat and heating elements. Qualified craftsmen will make repairs efficiently and with the provision of guarantees for all types of services performed. Repair of fryers in Edmonton and Edmonton area. Fast, professional repair of the fryer — prompt check-out and diagnostics.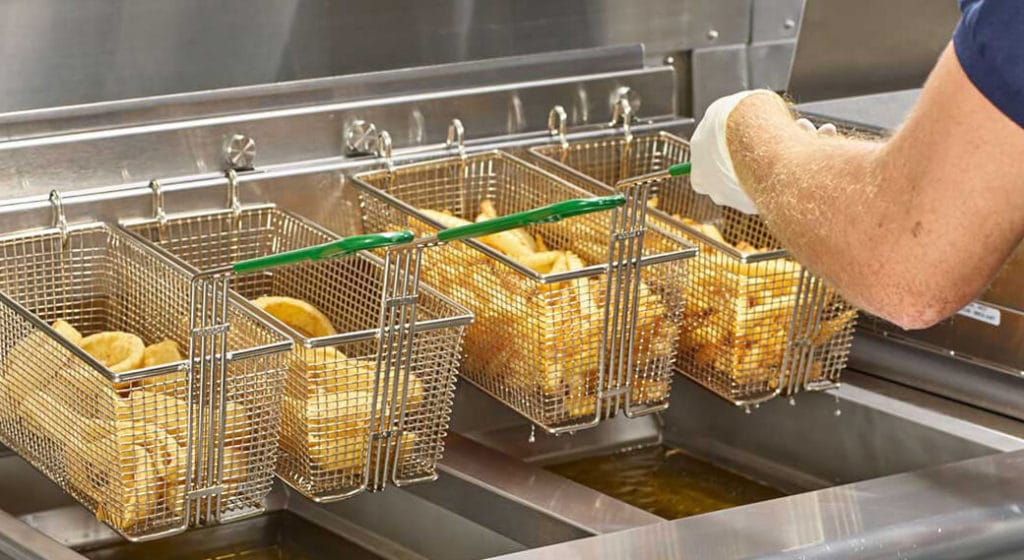 Repair of fryers should be trusted only by real qualified professionals, time-tested, who are responsible for the high quality of work, after which your fryer will serve for more than one year and will delight you with its impeccable work. When contacting companies that value their reputation, you get a qualified team of masters with extensive experience, for whom there are no impossible tasks. Repair of a deep fryer is a time-consuming task that requires special skills and certain qualifications — our company understands this very well, so we have real engineers who meet the high requirements and standards for the work done.
The main faults of fryers that we face and promptly eliminate in a short time:
products are not fried to the desired state;
the oil does not heat up;
temperature is not regulated;
broken power button;
the fryer does not respond to switching on.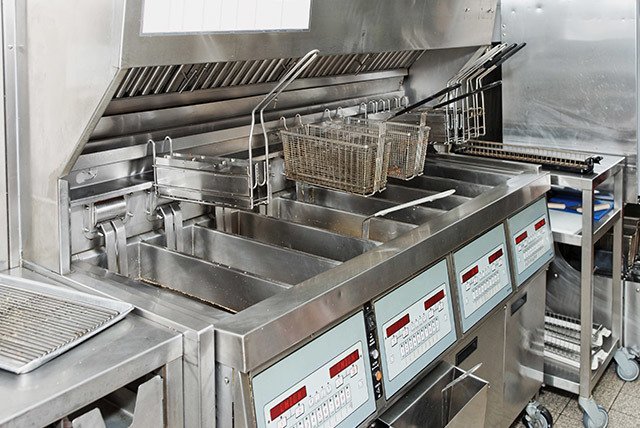 A Broken Fryer is a real disaster
The fryer is a necessary food thermal equipment for cooking " French fries", is in great demand in restaurants, cafes, bars, and its failure can be a real disaster for the cook, so when choosing a company to repair the fryer, you should only contact specialized companies that can make repairs of various degrees of complexity and provide a guarantee for the work performed. When performing repairs, we use only original spare parts recommended by the manufacturer of the fryer. After professionally performed repairs, your fryer will delight You for many years!
Potatoes are used everywhere and everyone knows how delicious this product is if it is properly prepared. It is not strange that many bars, restaurants, and night clubs use special devices for the correct preparation of this product.
Every professional catering company has in its Arsenal devices for cooking fries, donuts, nuggets, and other crunchy dough products with a huge number of fillings. Using a deep fryer in the cooking process will give a unique flavor, a taste that is unlikely to be achieved with standard frying in a frying pan.
The principle of operation of the product is quite simple. The frying bath in which the product is placed is preheated, and the required amount of vegetable oil is added there. In the economy, the fryer is irreplaceable, it will allow you to spend the free time on your own needs, speed up cooking, reduce the time many people hate being at the stove.
Deep fryers with two baths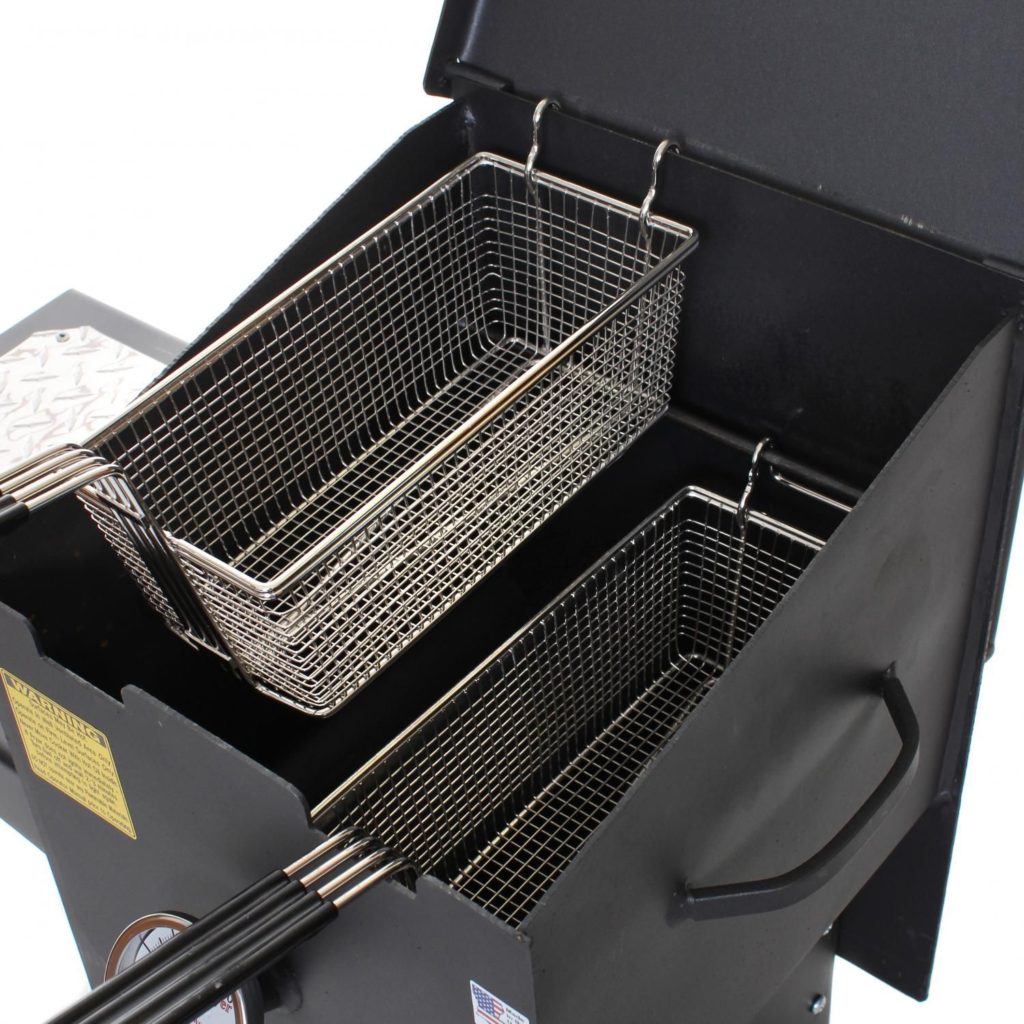 Some fryers can be equipped with a pair of frying surfaces, which will increase the number of simultaneously prepared products by 2 times and the dishes will be prepared in the shortest possible time. And although the fryer is an exceptionally simple device that rarely breaks, sometimes there are failures. The device fails, leaving the owners alone with unusual, outdated preparations on the stove. If the device is broken, you need to quickly repair it, because, without a deep fryer, cooking takes a lot of time.
Performing repair fryers, contact the professionals
Professional repair of fryers in Edmonton should only be sought in our company. Why should you contact us to perform this type of repair? Here are some of the main reasons why we are better than others in this area:
Adequate price. It is calculated based on the complexity and volume of work;
Preliminary diagnostics. 
A large number of spare parts in stock. This means that you will not have to wait for the desired component to arrive from other places, and the work will be completed as soon as possible;
Quick repair in a short time for minor faults. Some types of work can be completed within a few hours after the product is put to work.
Having once used the help of our company, the customer will be completely satisfied. Experienced craftsmen who perform the work will show a decent level of skill and efficiency required in such situations, and the cooking process will continue to please customers
Repair of fryers of different brands and models
Our company provides repair of fryers of various brands that you can meet:
The team of engineers of the company "GoTech Appliance repairs" consists only of trained and qualified specialists who perform maintenance and repair of refrigeration and heating equipment of various levels of complexity, at the most convenient time for You!
Repair of deep fryers of various levels of complexity
Our masters perform the repair of fryers of any degree of complexity that you may encounter:

Replacing the thermostat
Replacing heating elements
Replacing the power button
Replacing thermal protection
Switch replacement
And other services
Calling qualified specialists is a guarantee of quality! The departure of the master by Edmonton and Edmonton area.