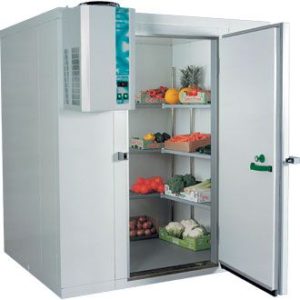 It doesn't matter where you need the commercial refrigerator, it should always be in good working condition. It would be better to give us a call at the first sign of a problem and we will solve that quickly. We have been running a business since 1996, we have a great experience in repairs and replacement. We have good reviews, all the people we dealt with have been satisfied.  You can trust us because all of our spare parts have a guarantee for one year. Contact our repair specialists at +1 (780) 994-4333.to request an appointment or schedule service online. Edmonton has a huge number of food outlets cafes, restaurants, bars, as well as food warehouses, stores, and hypermarkets, which are based on the sale of fresh food. The slightest malfunction in the refrigerator and the operation of the institution is under threat. That is why urgent repair of cold storage rooms in Edmonton is such a popular service.
Urgent repair Commercial Walk-in Refrigerator, Cooler Repair
The specifics of the work of the GoTech Appliance repairs company's clients consist of the daily turnover of a large volume of a wide variety of products – meat, dairy, fruits, vegetables, ready meals and semi-finished products, beverages, etc. Each food product requires individual storage conditions – a certain temperature and humidity to maintain freshness. Failure of at least one working element of the refrigerator is fraught with huge costs to compensate for damaged products. Urgent professional repair of Commercial Walk-in Refrigerator, Cooler will prevent customer losses and quickly restore the normal operation of the equipment.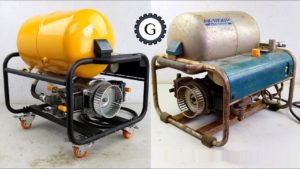 Urgent repair of cold storage rooms in Edmonton involves the following types of work:
filling the equipment with freon refrigerant,
replace or restore the compressor,
 debugging the fan operation,
cleaning or installing new filters,
high-quality diagnostics and repair of a monoblock or split system installed inside the camera,
replacing the microprocessor,
elimination of consequences of mechanical damage.
Customer requests to "GoTech Appliance repair" are processed promptly – a team of specialists goes to the facility within two hours. Masters diagnose equipment on the spot, determine the amount of repair, and make it using their own spare parts and components. Taking into account the specifics of the work and the range of commercial Walk-in refrigerators and coolers presented in Edmonton, our company has all the necessary materials and tools for urgent restoration of cold storage rooms.
Common Problems With Your Refrigerator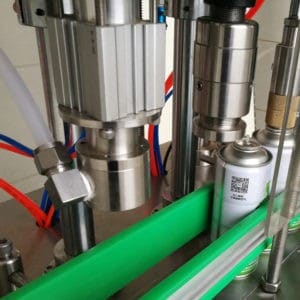 If you have these issues, you need to contact Gotech professionals for the reefer repair. We offer fixed prices and pleasant service.  
Leaking water.  A defrost drain or clogged drain hose is the most common cause of water leakage. In this case, you may use the gasket. Gotech experts will take care of this issue, they have many repair parts in stock.
Fluid. One of the reasons for liquidity in the refrigerator is a broken door seal. Check your seals and call our Gotech specialists to replace them if needed.
Frost in the freezer. Much frost in the freezer appears because of the broken defrost system. 
The refrigerator is not working. In case the refrigerator has stopped working, the reason may be in the thermostat. Probably you need to change it. Contact our technicians to repair the reefer quickly and successfully.
The refrigerator is cooling improperly. The issue with the temperature occurs because of the thermostat, a door gasket, or the blocked drain. Ask Gotech technicians to examine those parts and repair or replace them if needed.
The refrigerator is too loud. Because of different breakdowns, your reefer can make loads and strange noises. The reason for the noise may consist of a broken motor compressor. Our experts will replace it for you.
Advantages of urgent repair of cold storage rooms
Our company specializes in repairing equipment with a very narrow scope of application. Commercial Walk-in Refrigerator, cooler, is designed for storing chilled food and keeping it fresh. Cooperation with our specialists on a permanent basis guarantees the excellent condition of the cold storage rooms and, accordingly, the smooth and efficient operation of the client company. Among the advantages of urgent repair of cold storage rooms in Edmonton, it is worth noting the following.
Prompt processing of requests and instant departure to the client.
High professionalism of engineers and solid experience with Commercial Walk-in Refrigerator, cooler of different brands and modifications.
High-quality diagnosing problems on the spot.
Use of components, spare parts and complete units available to us for repairs.
Providing guarantees for all work performed.
Providing maintenance services aimed at prevention and regular inspection of equipment. 
The last point-prevention and service are aimed at customers who constantly and intensively use more than one large-volume refrigerator.
How do I order commercial Walk-in Refrigerator, cooler repairs in Edmonton?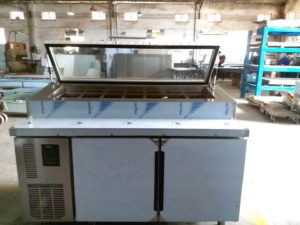 You can order the service "urgent repair of Commercial Walk-in Refrigerator, cooler" by simply calling our company. Competent dispatchers will register the application and immediately hand it over to a team of specialists. When submitting an application, you must describe the problem in detail, specifying the condition of the camera and what defects are bothering the client. All diagnostics and repair operations are performed using special measuring instruments, tools, and equipment. The work performed is guaranteed.
ORDER SERVICES
Because of one small broken piece, your refrigerator might stop working. The minor issue can destroy your business. One of the most frequently broken pieces is the door gasket. Please check the door gaskets and seals to avoid serious problems with your equipment. You need to conduct technical checks as often as possible. If you need some repair parts and the experts to install them, Gotech Appliance Repairs will help you.